Due to my generally busy life for the time being, if you have started a thread on my wall, please try to allow up to a week for me to respond before worrying I haven't seen it. Under most circumstances, I try to get back within a day (or two at the most), but sometimes life trips me up and it might take a few more days than that to get to it. I can't imagine taking more than a week unless something catastrophic happens, though, hence the week's allowance.
---
Hi! I'm fairly experienced with wikis, and I'm looking forward to improving this wiki in any way I can! :) I have a bot at User:PurpleCitrusTagBOT, which works on images, largely. I'm spending most of my time here at present working on image pages and making possible templates for them—see my subpages below for more about that!
Also, random note: I browse in Monobook and occasionally have to think or switch over if you ask me for help with a feature that doesn't typically show up (or is even wholly unavailable) in that skin. Monobook has been disabled on Wikia since my birthday in 2018, but I use the PseudoMonobook style available on dev wiki and also hide the sidebar (where the chat is) for extra article space, so I might not realize if something is bugging out in certain areas of the "vanilla" default skin.
File:Example.jpg|link=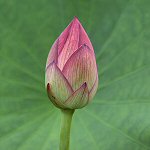 An example classic infobox where, in Monobook, the image links directly to the file instead of the file page.
Subpages
Other places I'm at
Community content is available under
CC-BY-SA
unless otherwise noted.