328 articles and 5,518 files since June 2012

Insert Coin
Happy one year anniversary, Wreck-It Ralph Wiki!
Congrats to the cast and crew of Wreck-It Ralph for winning an Annie and KCA!
Welcome to Wreck-It Ralph Wiki- a collaborative community and encyclopedia about Wreck-It Ralph that anyone registered on Wikia can edit. If you're not already a member, sign up now!
Be sure to read the Help Index and Do's and Don'ts Page before you dive in. Then you can grab your golden hammer, select a page to edit, and get fixing!
Sister Wiki
Wreck-It-Ralph Fanon Wiki
Please keep all information on WiR Wiki factual and canon- any fan speculation or headcanons should be directed to the our affiliate, the WiR Fanon Wiki!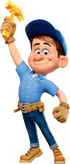 Fix-It Felix, Jr.
is the tritagonist of
Wreck-It Ralph
. He is the main protagonist of the game
Fix-It Felix, Jr.
  He is voiced by 
Jack McBrayer
.
Felix is the popular star of Fix-It Felix Jr. and Niceland's hammer-wielding maintenance man who's beloved by all. When he is not busy fixin' all of
Ralph
's wreckin', this gold-medal-winning good guy is being showered with kisses, praise and pies from his tenants. Hardwired for niceness, anything other than being "The Good Guy" just doesn't compute.
See his full article by clicking here.
Recently Featured: Wreck-It Ralph ♦ Vanellope Von Schweetz ♦ Fix-It Felix, Jr. ♦ Sergeant Calhoun ♦ Taffyta Muttonfudge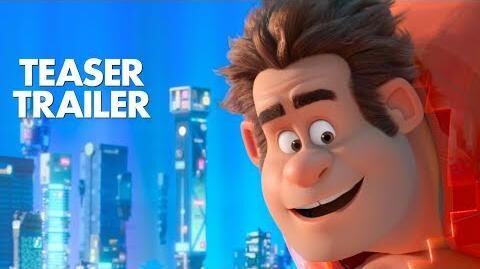 Go Turbo for our affiliates! If you're interested in affiliating with Wreck-It Ralph Wiki, please contact an admin or leave a request here.





"Bull. Roar."
―Sergeant Calhoun


FandomDesktop's forced adoption day (for lack of a better term) approaches! I'm almost through the issues on the other wiki I'm helping and then I'll try to get through this one (I anticipate that this one will hit less CSS style issues than that one, …
Wanted to make a short post to let everyone know that the FandomDesktop skin (which will replace Oasis, the current skin) is available to try. There is a banner post Wikia added about this but I wanted to make a post about it because I wanted to let…
See more >