328 articles and 5,513 files since June 2012

Insert Coin
Happy one year anniversary, Wreck-It Ralph Wiki!
Congrats to the cast and crew of Wreck-It Ralph for winning an Annie and KCA!
Welcome to Wreck-It Ralph Wiki- a collaborative community and encyclopedia about Wreck-It Ralph that anyone registered on Wikia can edit. If you're not already a member, sign up now!
Be sure to read the Help Index and Do's and Don'ts Page before you dive in. Then you can grab your golden hammer, select a page to edit, and get fixing!
Sister Wiki
Wreck-It-Ralph Fanon Wiki
Please keep all information on WiR Wiki factual and canon- any fan speculation or headcanons should be directed to the our affiliate, the WiR Fanon Wiki!


Sergeant Calhoun
is the tetragonist of 
Wreck-It Ralph
 and the commanding officer of 
Hero's Duty
.
 She is
Fix-It Felix Jr.
's love interest and is voiced by
Jane Lynch
.
In the sci-fi battle zone of Hero's Duty, Sergeant Calhoun is more than just a pretty face—she is the tough-as-nails, take-charge leader who fights for humanity's freedom. When she's not offering in-game intel, she's training her troops for the next attack wave. This unrelenting commander is driven by a personal vendetta and will stop at nothing to protect the player and the arcade from a virulent
Cy-Bug
invasion.
See her full article by clicking here.
Recently Featured: Wreck-It Ralph ♦ Vanellope Von Schweetz ♦ Fix-It Felix, Jr. ♦ Sergeant Calhoun ♦ Taffyta Muttonfudge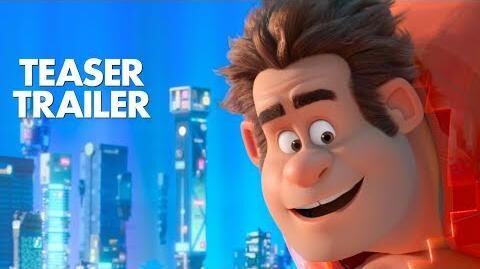 Go Turbo for our affiliates! If you're interested in affiliating with Wreck-It Ralph Wiki, please contact an admin or leave a request here.






"Mmmm-kay."
―Sour Bill


Wanted to make a short post to let everyone know that the FandomDesktop skin (which will replace Oasis, the current skin) is available to try. There is a banner post Wikia added about this but I wanted to make a post about it because I wanted to let…
There will be a new rule/blocking policy going into effect globally on April 1, so I'm going to try to find time before then to review and clarify any potentially murky rules! I might also propose some new ones, though only for existing pages if I d…
See more >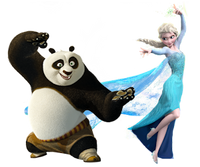 Community content is available under
CC-BY-SA
unless otherwise noted.