327 articles and 5,489 files since June 2012

Insert Coin
Happy one year anniversary, Wreck-It Ralph Wiki!
Congrats to the cast and crew of Wreck-It Ralph for winning an Annie and KCA!
Welcome to Wreck-It Ralph Wiki- a collaborative community and encyclopedia about Wreck-It Ralph that anyone registered on Wikia can edit. If you're not already a member, sign up now!
Be sure to read the Help Index and Do's and Don'ts Page before you dive in. Then you can grab your golden hammer, select a page to edit, and get fixing!
Sister Wiki
Wreck-It-Ralph Fanon Wiki
Please keep all information on WiR Wiki factual and canon- any fan speculation or headcanons should be directed to the our affiliate, the WiR Fanon Wiki!

Vanellope Von Schweetz
is the deuteragonist of the
Wreck-It Ralph franchise
. She is voiced by 
Sarah Silverman
, and her kart is named
The Candy Kart
.
Known as "The Glitch," Vanellope is a pixelating programming mistake in the candy-coated cart-racing game
Sugar Rush
. With a racer's spirit embedded in her coding, Vanellope is determined to earn her place in the starting lineup amongst the other racers. Only problem: The other racers don't want her or her glitching in the game. 15 years of rejection had left Vanellope with a wicked sense of humor and a razor-sharp tongue. However, somewhere beneath that hard shell is a sweet center just waiting to be revealed.
See her full article by clicking here.
Recently Featured: Wreck-It Ralph ♦ Vanellope Von Schweetz ♦ Fix-It Felix, Jr. ♦ Sergeant Calhoun ♦ Taffyta Muttonfudge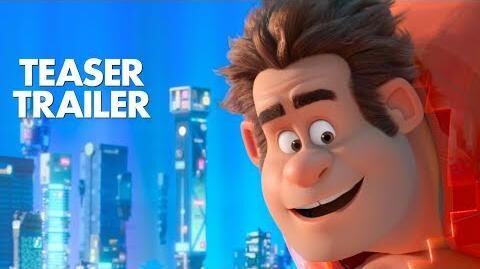 Go Turbo for our affiliates! If you're interested in affiliating with Wreck-It Ralph Wiki, please contact an admin or leave a request here.






"You're not from here, are you?"
―Vanellope Von Schweetz


You may have noticed, but the wiki has been migrated! This is just a quick update here; I'll take a further look at how everything's working and/or is different sometime this evening or tomorrow. This weekend at the latest!
(Announcement will stay live until the migration is over, may stay live after as well)
You might have noticed the banner on this wiki. It's an indication that this wiki will soon move to UCP. Unfortunately, my test wiki that I specifically volunteere…
See more >

Community content is available under
CC-BY-SA
unless otherwise noted.